The new island and Quests.
Today, after many weeks of development and testing for the game introduced a new island - Tantalum. You will find there a lot of new places and new monsters. A few curiosity of the test server could be found before the update on Forum , as well as Simsonwiki. I would like to present here some important places for Tantalum. Map today looks like this: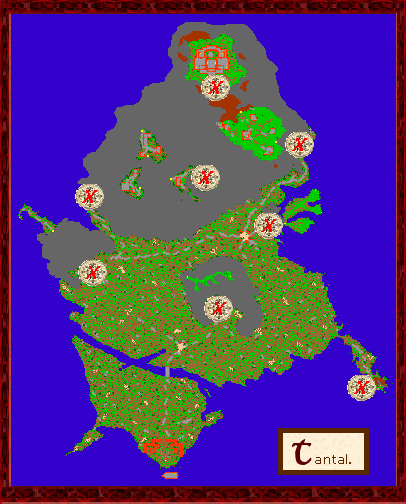 A detailed description of the island, as well as descriptions of existing monsters can be found there here
In addition, added 4 new quests for Maini
Budder Helmet, Energy Underground, Energetic, Secret Catacombs Quest.
quests are located in the City, depot level - 3
new monsters
Aquamentin, Thestralion, Undead Tritonis, Letheus, Rift Scythe, Entrez, Underion, Norad + Bossowie Magnus, Dementis.
+ 9 new quests Rookgard
Behemoth,Juggernaut,Brown Turban,Nerol, Natural Plant, Underground Tunnels, Mana Bucket, Underground House, Fist Claw Quest.
quests are located in Hardcore Land